A Tribute
Romans 13:7  Render therefore to all their dues: tribute to whom tribute is due; custom to whom custom; fear to whom fear; honour to whom honour.
tribute to whom tribute
It has been my privilege since 1977 to be pastor of Calvary. My pastorate would not have been complete without a very special lady in my life,
JUNE my wife!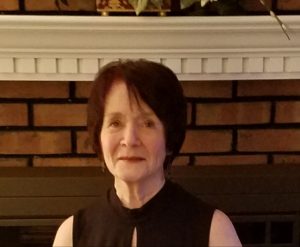 She has been to me a helpmeet that has stood the test of time through these many years of ministry. This began when she started praying for me to be saved, two years prior to my acceptance of Christ as my Saviour – June 1971. Our lives changed from that point. God led us into ministry with the beginning of a youth Church and developed to where we are today.
June took our two oldest children to Church where they learned the value of prayer and began, with their mother's help, to pray each night for God to "help my daddy to go to Church." A prayer God heard and honored and one their daddy began to find himself positioned at their bedroom door, without them knowing, to hear as well. And "mom" and their prayers were answered.
From that beginning through each phase of ministry and into our pastorate, June has shown her love to Christ and a love for me that has carried us in many trying and difficult times. The years have come and gone but she has remained the same in commitment to our life together in serving the Lord.
Her journey has brought her through a life of commitment when it has meant standing in the background when I have been the one up front receiving the attention, and she without a lot of recognition of her labor of love. It has meant  sacrifice and still going the extra mile when called upon by so many. I have witnessed this devotion even when her health has deprived her of so much. I have saw the pain and the many times she has smiled and stayed so cordial to everyone she sees. I could not have been blessed more by anyone else. I love you June and thanks for being such a major part of me and the ministry! His blessing – my prayer for you!