Member Profile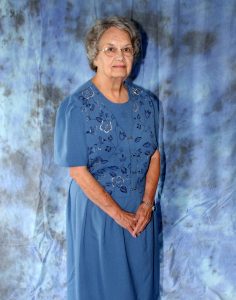 VIVIAN BLANKENSHIP
CHARTER MEMBER
Our Church opened its doors for the first time in September 1977. Its beginning saw nineteen people as Charter Members with Vivian as one of those. She has served here since that beginning by being a continual part of our Sunday School ministry.
Through these 41 years, Vivian has taught her Kindergarten class with a great love for "her kids." And now many of those, who were fortunate to have been in her class, are adults and their children either are or have been in Vivian's class. Many precious little ones will always remember their time with Vivian and her love being expressed to each. Her desire has always been to teach about Jesus and His great love for them.
Vivian you are a special lady! It is our honor to know and serve with you.